Made to order / Hand-dyed bamboo scarf / Slate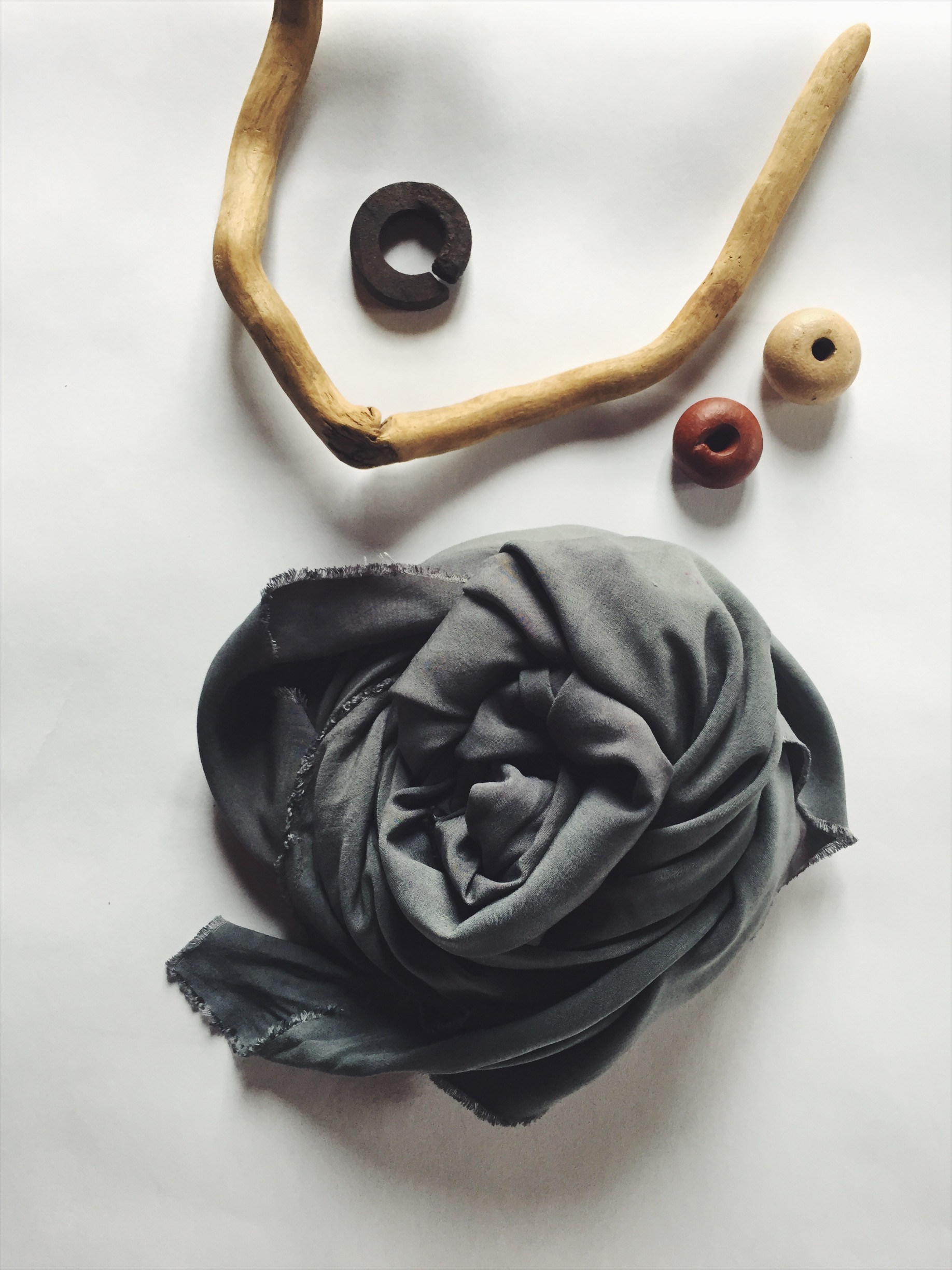 Made to order / Hand-dyed bamboo scarf / Slate
Hand-dyed bamboo scarf / sarong / kimono
This luxuriously soft lightweight scarf is truly versatile - - it can be worn as a scarf, sarong or kimono. Need an extra layer on the plane - you're good to go. It's the perfect travel scarf. Need a lightweight layer to protect your skin from the sun, I've got you covered.
Materials
A sustainably-grown fiber, bamboo is blended with rayon to create a supremely soft fabric that drapes beautifully and feels even better. It's considered the most sustainable bamboo rayon available, produced in a closed loop system where the effluents are 100% recycled, it is considered more sustainable than organic cotton and produced with far less water. We pride ourselves on sourcing one of the most sustainable bamboo rayons available in the U.S.
Color: Slate
D E T A I L S
- 100% Bamboo rayon
- 56" x 56" (+/-)
- Selvedge + raw edges
- Hand-painted with non-toxic water based procion dyes
- Made in Minneapolis, MN
C A R E I N S T R U C T I O N S
- machine wash / tumble dry
- iron as needed / do not bleach
This is a made-to-order piece: the current lead time is 3 - 5 weeks. Thank you for your patience and understanding.