Hand-painted bamboo scarf / Crete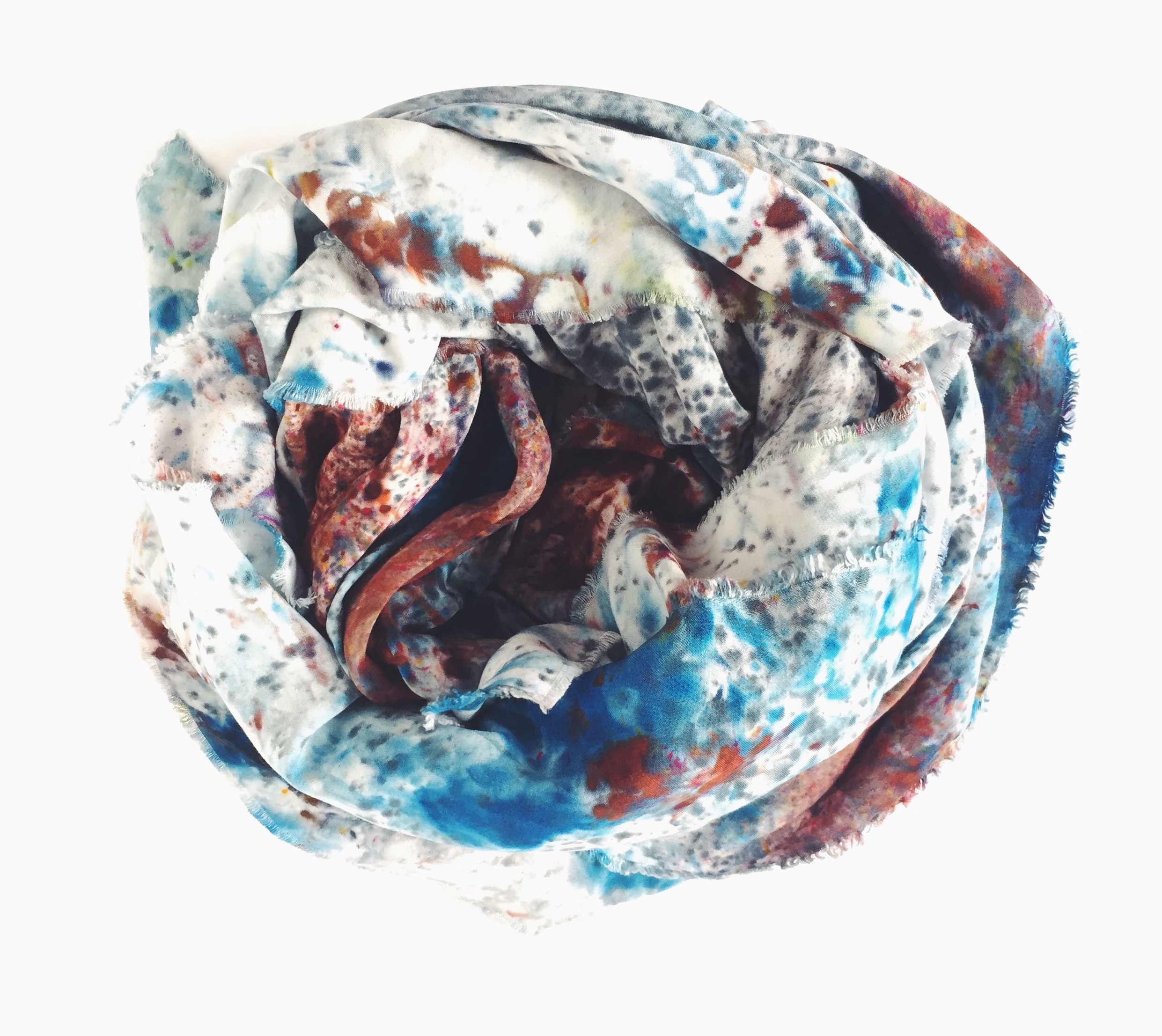 Hand-painted bamboo scarf / Crete
During my senior year in high school (many moons ago) I did an independent study in marine biology. I received my certification to do deep water scuba diving and fell in love with the ocean like never before.... I'm talking about coral reefs and the abundance of life, color, texture and patterns that abound beneath the surface of the ocean. It's been years since I went scuba diving, but while in Greece, we snorkeled in Crete and Rhodes. This collection of scarves embodies the essence of my time on ancient shores.
D E T A I L S
- This hand-painted, one-of-a-kind piece can be styled as a scarf, worn as a sarong on the beach or kimono style.
- 100% Bamboo Rayon (I source the most sustainable bamboo rayon available, produced with the least amount effluents).
-Hand-painted with non-toxic water based textiles dyes.
- 56" x 56" +/-
- Natural selvedge on 2 sides / raw edges on ends
- Machine wash / tumble dry / iron as needed / do not bleach
- These bamboo scarves are my go-to scarf, due to their versatility. Bamboo is ideal in hot temps for it's ability to be cooling as it blocks the hot rays of the sun. The lightweight is lightweight but provides a layer of warmth and comfort for those us who reside in the northern hemisphere.
sold out